5G Technology for Smart Manufacturing Industry
5G Manufacturing:Z000300007
5G for Manufacturing
Industry 4.0 has taken off on the wings of 5G technology. 5G's ability for faster speeds, high reliability, and low latency has transformed the way we look at developments like Industrial Internet of Things (IIoT), Artificial Intelligence (AI), Machine Learning (ML), mixed reality, and edge computing in the context of manufacturing. It is not a tall claim to be able to say that 5G can make manufacturing units safer, more efficient, and more productive with minimal downtime.
5G powered manufacturing use cases 
Process Automation with 5G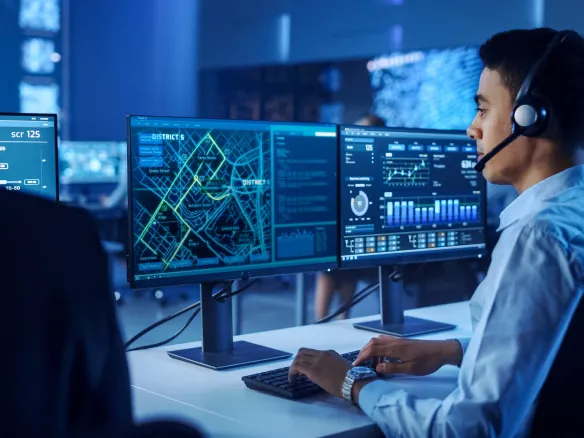 Process automation
Manufacturing factories have several tasks that are repetitive and mundane but still require high accuracy. Automating these processes can help increase productivity, eliminate human fatigue, and redistribute resources more efficiently. For example, a factory that is continuously producing automobile parts also requires continuous quality checks of ready units. This process can be automated with the help of robots fitted with smart sensors that transmit data to an AI-powered processor that can quickly identify faulty products and remove them from the production line. This type of high accuracy in real-time is only possible on a 5G network.
Preventive Interventions and Repairs with 5G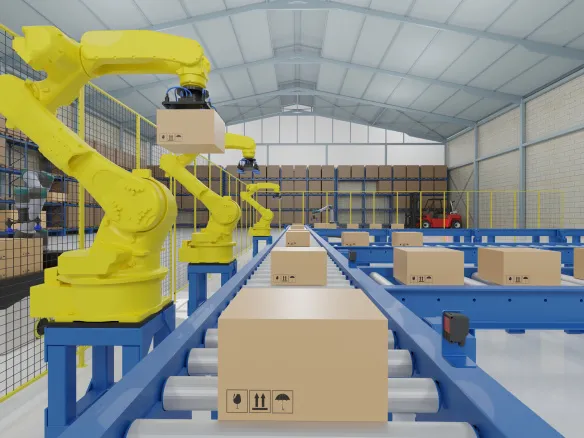 Preventive interventions and repairs
Machines that are in constant motion need to be carefully monitored for wear and tear in order to schedule repairs or replacements before complete breakdown. IIoT smart sensors can be fitted on the various machines in a factory to monitor their functioning. Any anomalies picked up by the sensors are instantaneously detected by a control center where further action can be taken. This is especially useful for machines that operate in a closed environment for safety reasons.
Asset Monitoring with 5G-enabled Smart Sensors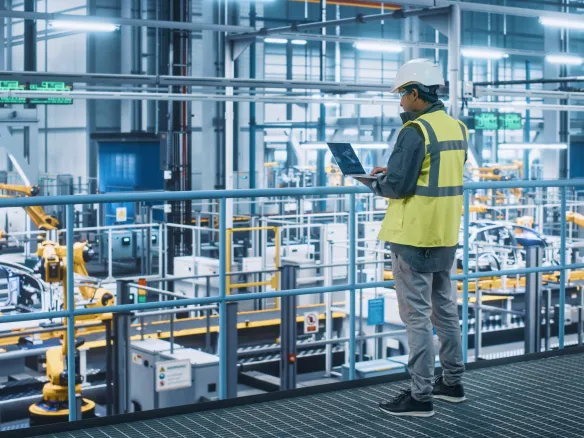 Asset monitoring
5G-enabled smart sensors also allow manufacturing company assets to be monitored remotely. This means that a single command center can access data from various factories to keep track of machine health, downtime, and productivity. Mixed reality which includes a combination of augmented reality (AR) and virtual reality (VR) can give the command center a life like 3D visual of the manufacturing processes in real time to help detect any glitches in the systems. Customers can also be given 3D visuals of quality checks and factory tests being done on specific products they intend to purchase. This vastly improves safety by keeping untrained visitors away from heavy machinery. Mixed reality is only possible with the help of multiple sensors and cameras that record and transmit data in real time to the command center. The 5G network's high throughput capabilities make this possible.
Flexible and Modular Factories with AI-Powered Smart Machines on 5G Network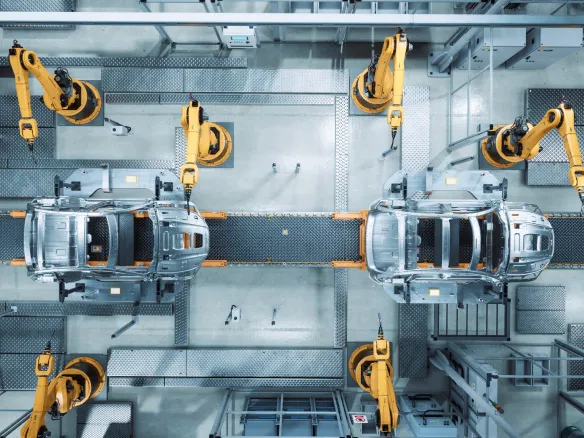 Flexible and Modular Factory
Flexible and modular factories are the latest trend in manufacturing. These types of factories allow manufacturers to reconfigure their production machinery to make a different product as and when required without needing to replace a lot of the machinery or build a new factory. The benefits of flexible and modular factories include small batch production to lower wastage and keeping up with changing trends at a faster rate to meet consumer demand. AI-powered smart machines supported on the 5G network can be reconfigured more easily and quickly than any other type of machine. Furthermore, 5G being a wireless network makes moving machines around the factory floor seamless and eliminates any costs involved in buying and installing new cabling for new processes.
Select countries (max. 10)
Insightful resources
Learn more on 5G technology through case studies, whitepapers and latest updates.
Insightful resources
Learn more on 5G technology through case studies, whitepapers and latest updates.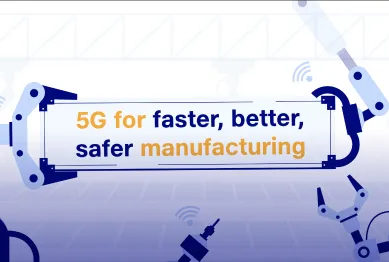 Want a callback?
Please share your details.
We couldn't process your request, please try after some time.
Please enter valid Captcha
Please enter Captcha
OTP limit exceeded
You've reached the maximum OTP limit for one day. Please try again after 14:47 mins.