Let's immerse into a 100-inch virtual screen
Here you have the largest collection of VR content to experience. Check it out!
Movies & TV Shows
Enjoy 6000+ movies, 1000+ live TV shows, and 1000+ channels, with JioCinema & JioTV.
Kids & Gaming
Unlock a new world of learning and gaming with VR apps and games curated for kids.
Adventure & Travel
Experience a new realm of endless adventures with VR tours and YouTube 360 videos.
Experience a new reality with JioDive
Come, explore your virtual world
Check what experiences await you in the virtual world.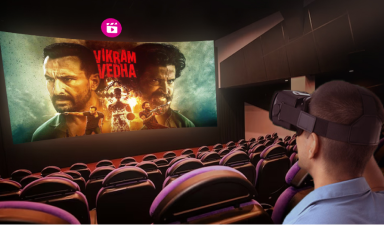 Superhit content with a VR twist
Watch your favourite movies, trending web series, and ongoing live sports from JioCinema in VR.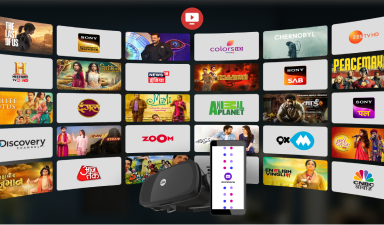 Indulge in popular TV shows
Catch daily soaps or sitcoms across 1,000+ live TV channels in 16 different languages from JioTV.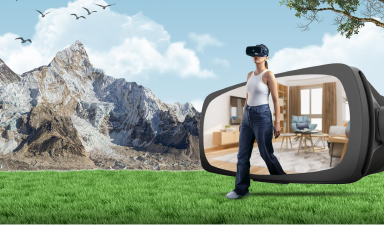 Experience lifelike adventures
With curated YouTube 360 videos, you virtually travel from the depths of oceans to beautiful wildlife safari.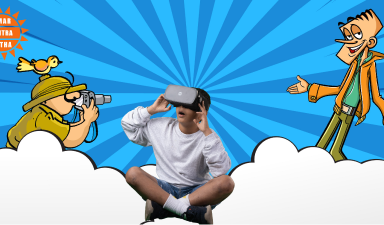 Immerse kids in historical times
Revisit your childhood or immerse your kids in history and mythology from Amar Chitra Katha.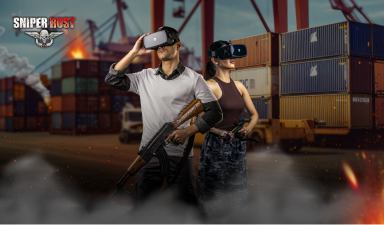 The thrill of gaming multiplies!
Dodge obstacles in your spaceship with VR X-Racer or shoot down enemies in Sniper Rust VR, gaming is now redefined.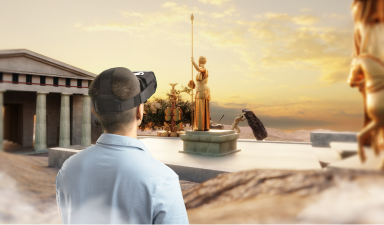 Travel without leaving home
Embark on a virtual tour of ancient Greece and explore its history with Ancient Athens on JioDive.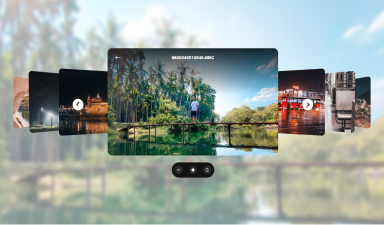 Virtually revisit your memories
Walk down memory lane and relive those good old days as you immerse in your personal pictures and videos.
How about exclusive VR content?
Install the JioImmerse app on your phone to enjoy VR content with JioDive.
Discover your JioDive
A smartphone-based virtual reality headset for entertainment, learning, gaming, and wellness.
Great compatibility
To use JioDive, you need a smartphone (Android 9 & above and iOS 15 & above) that has a display size between 4.7 and 6.7 inches and is equipped with a gyroscope and an accelerometer.
Viewing safety & comfort
JioDive is designed for extended comfortable usage with its breathable face cushion and accommodates users with spectacles. Just adjust the focus up to a certain level using side and centre wheels to match your eye power.
Optimised for immersive experiences
JioDive provides users with a 90° field of view using the highest quality lenses to make sure you get the best VR experience and superior eye comfort.
Seamless interaction
You can seamlessly navigate and interact with your VR experiences by using the click button provided at the bottom right corner of the headset.
Ergonomic design
JioDive is equipped with a 3-way adjustable strap for maximum comfort even during prolonged use to bring you a superior fit and viewing experience.
Want to take your experience to a whole new level?
* The product images shown are for illustration purposes only and are not an exact representation of the actual product.
Warranty - Terms & Conditions