MSME Business Solutions
Drive your business digitally in today's competitive market
Technology has changed the way micro and small enterprises do business. Whether it's the internet to create an online presence, software that simplifies processes, or mobile communication to keep in touch with vendor partners and customers, technology has become an integral part of every business.
It is mainstay now to see even the smallest of kirana shops use technology in the form of mobile payment apps or messenger apps! Digital technologies bring about a level playing field for micro and small businesses. Furthermore, having an online and social media presence can be a cost-effective way for small businesses to market their products to a wider audience.
Empowering MSMEs in India through JioBusiness
Know more on how JioBusiness is partnering with MSMEs to digitize their ecosystem
Explore our services recommended for MSMEs
Explore our services recommended for MSMEs
Services to help MSMEs realise their true potential and become self-sufficient.
JioBusiness Solution
JioBusiness solution is a first-of-its-kind solution specially designed to accelerate digital transformation of businesses. It brings together services for Connectivity, Co...
JioFi
JioFi is a device that helps you to create personal hotspot and experience true 4G network connectivity. You can access hi-speed internet anytime, anywhere, without worrying about finding an electrical outlet...
MPLS VPN
Jio Multi-Protocol Label Switching (MPLS) is a Virtual Private Network (VPN) service that enables you to create private connectivity over geographically distributed locations...
JioConnect
In today's world, high-speed data over internet or on private connectivity have become the backbone of business operations. Businesses expect uninterrupted and stable connectivity...
JioAttendance
JioAttendance is an Artificial Intelligence (AI) based 'Contactless Attendance & Access control' Cloud platform enabling employers like you to manage your workforce remotely. It enables employees to mark their attendance...
Toll-Free Service
Toll-Free Number (TFN) is a virtual single number that customers can dial to reach a business anytime,anywhere from across the Nation, absolutely free of charge to them. Jio TFN service is based on...
JioMeet
JioMeet is a homegrown HD video conferencing and content sharing application. With JioMeet you can schedule calls or instant meetings with up to 1000 participants from anywhere at any instance...
Jio 4G Service
Jio, the largest 4G network in India offers high speed mobile internet connection and an engaging digital ecosystem for a seamless digital experience!
Internet Leased Line
For businesses to run smoothly, the basic need is to have consistent, fast, reliable and secure connectivity to perform business tasks. An Internet Leased Line or ILL is a premium internet connectivity service that...
Cloud Connect
Jio's Cloud Connect provides flexible, fast, secure, and stable connectivity from edge location to Public Cloud. This is achieved using Jio's scalable and high-speed MPLS VPN connectivity over highly redundant...
SD-WAN
Jio's SD-WAN (Software defined WAN) is a business-class, secure, and simple Cloud-enabled WAN solution which brings together Apps, network and security at the edge...
IP Centrex
IP Centrex solution from Jio is a service where the functionalities of a PBX are simulated on the cloud to provide a highly scalable and cost-effective Enterprise voice communication solution for...
SIP Trunk
Jio SIP Trunk is an IP based Voice service that allows you to make and receive calls through IP-PBX over a single link, scaling from 10 to 10,000 simultaneous call sessions. With Jio SIP Trunk you...
DDoS Mitigation
Today, organizations are moving their business operations online and looking at all-time availability, reliability and security. It has become imperative for businesses to secure website, applications and network from various external...
Threat and Vulnerability Management
Rising cyber-attacks and newly emerging security vulnerabilities bring unknown challenges to businesses of all shapes and sizes...
Smart Electricity Metering
Jio's Smart Electricity Metering solution offers a comprehensive suite of offerings for enabling Advanced Metering Infrastructure (AMI) and Automatic Meter Reading (AMR). India's first and revolutionary NB-IoT enabled smart metering...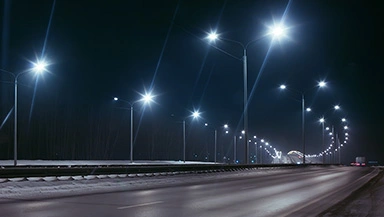 Smart Street Lighting
Jio's Smart Street Lighting solution is a cost-effective and sustainable choice as it is a one-stop-shop and provides all the components for building an intelligent lighting infrastructure. Our solution helps in energy...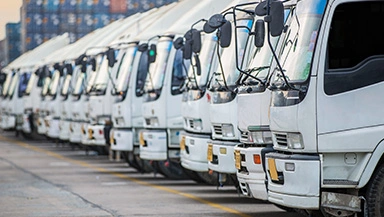 Smart Fleet Management
Jio's Smart Connected Vehicle solution is a combination of hardware, software and connectivity combined that helps remotely track and manage your fleet. It also gives you actionable insights and complete visibility...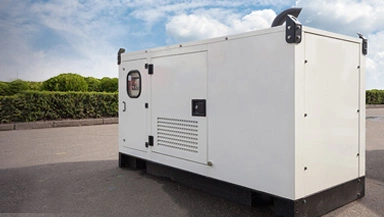 Smart Genset Monitoring
Jio's Smart Genset Monitoring solution is a cost-effective solution for OEMs, institutional customers, retail chains, townships and buildings. The Telemetry device in this is powered by edge algorithms for computing energy...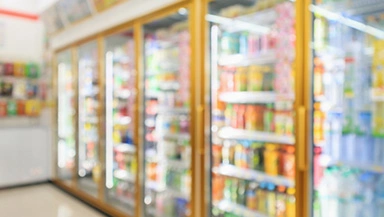 Smart Connected Coolers
Jio's Smart Condition Monitoring offers an end-to-end cooler/ refrigerator monitoring solution that helps retailers, bottlers and FMCG companies by providing an economical yet efficient IoT solution to bring...
Cloud Server in a Box
Simplify on demand provisioning of Cloud infrastructure
Compute
Access Cloud compute capacity and scale on demand and only pay for the resources you use
Storage
Get secure, massively scalable Cloud storage for your data, apps and workloads
Networking
Connect Cloud and on-premises infrastructure and services to provide your customers and users the best possible experience
Databases
Support rapid growth and innovate faster with secure, enterprise-grade and fully managed database services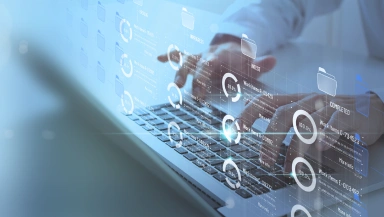 Developer Tools
Build, manage and continuously deliver Cloud applications-using any platform or language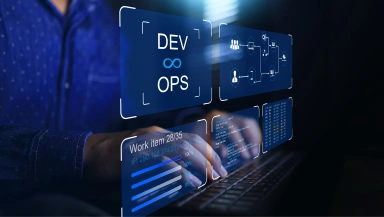 DevOps
Deliver innovation faster with simple, reliable tools for continuous delivery
Analytics
Gather, store, process, analyse and visualise data of any variety, volume or velocity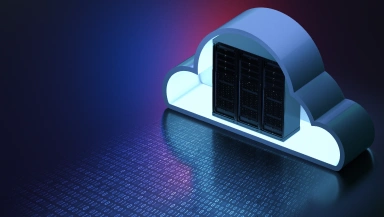 Containers
Develop and manage your containerised applications faster with integrated tools
Identity
Manage user identities and access to protect against advanced threats across devices, data, apps and infrastructure
Security
Protect the enterprise from advanced threats across hybrid Cloud workloads
Management and Governance
Simplify, automate and optimise the management and compliance of Cloud resources
Hybrid + multiCloud
Get Azure innovation everywhere-bring the agility and innovation of Cloud computing to your on-premises workloads
Media
Deliver high-quality video content anywhere, any time and on any device
Trusted by businesses all over India
Millions
of happy clients
Thousands
of successful projects
Moving the world forward
Moving the world forward
Discover how businesses have taken a quantum leap in embracing digitalisation with Jio.
Moving the world forward
Discover how businesses have taken a quantum leap in embracing digitalisation with Jio.
Jio Explainers
Direct answers to complex questions, backed by Jio's expert insights.
Business process digitalization for MSMEs
How websites helps MSMEs grow in a digital era
Empowering MSME Growth with Digital Solutions by JioBusiness
Accelerate MSMEs growth with True 5G
Stepping stones to success
Stepping stones to success
One Stop-shop
Pre-bundled solutions to suit every requirement
Best-in-class resource
Enterprise-grade services at an affordable price
Self Care portal
Digital DIY options to simplify operations
Service Excellence
Consultative approach and handholding to ensure success
Save on costs
Pay-as-you-use with no upfront CAPEX
High Relevancy
Industry-specific business solutions
Request a callback?
Please share your details and we'll help you connect with our experts
We couldn't process your request, please try after some time.
Please enter valid Captcha
Please enter Captcha
OTP limit exceeded
You've reached the maximum OTP limit for one day. Please try again after 14:47 mins.