Application Modernization
Modernize applications by leveraging the power of Cloud
The world is moving away from siloed, monolithic, under or oversized infrastructure and complex architecture to a unified and standard way of application management and deployment. The way forward for application modernization across most firms today is to make provision for necessary infrastructure in a matter of seconds by leveraging virtual machines, software, and databases over the Cloud.
Jio's framework for Cloud transformation is built on a two-pronged approach i.e. Assessment of business requirements considering impact on existing IT architecture, analysing and recommending the necessary transformative strategies for application modernization.
What you get with Application Modernization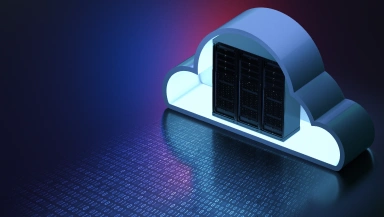 Containers
Develop and manage your containerised applications faster with integrated tools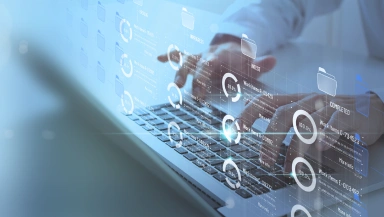 Developer Tools
Build, manage and continuously deliver Cloud applications-using any platform or language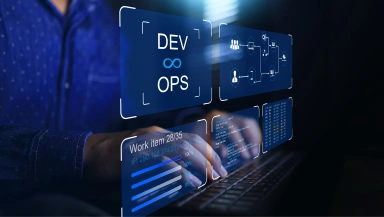 DevOps
Deliver innovation faster with simple, reliable tools for continuous delivery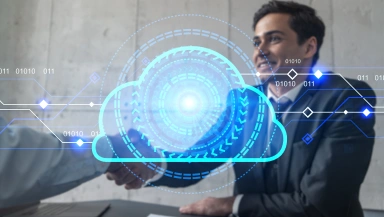 Integration
Seamlessly integrate on-premises and Cloud-based applications, data and processes across your enterprise
Jio Advantage
Diversified advantages that JioCloud brings to your business.
Simple
Range of pre-bundled solutions with assisted buying and end-to end digital on-boarding
Secure
Real-time global cybersecurity intelligence, integrated hardware and most security certifications
Superfast
Unmatched network with wide reach, quick deployment and faster turnaround
State-of-the-art
Best in class Cloud infrastructure with integrated IaaS, PaaS & SaaS, along with industry-wise solutions
Scalable
Dedicated data centers for JioBusiness customers expandable capacity with elastic bandwidth and Virtual Machines (VMs) on demand
Savings Oriented
'Pay-as-you-go' as per business usage with transparent pricing and savings up to 50%
Service Focused
24x7 customer assistance, digital Self-Care and best offers using partnerships and collaboration